Three revolutions going on in the new century provide an opportunity to venture into a sustainable home-based career. Those movements are 1) the internet, 2) organic and 3) cannabis. When you plant the right seeds and merge strains together, you end up with a powerful resource that can convert to a lucrative business. Here are tips for starting your own marijuana website.
Use a Free CMS to Build Your Cannabis Website
Starting a professional website can be done easily without spending much money. The fastest way to create a free website after you've purchased a low cost domain through a site such as WhoIs.com, is with a content management system (CMS), such as WordPress or Blogger. A CMS gives you a suite of online building tools as well as a place to host your domain.
One of the reasons WordPress is the most popular CMS is that it offers user-friendly tools to create a website or blog. A big reason that blogs have become popular is that they are favored by search engines if they are authoritative and original. The difference between blogs and article writing is that blogs mix personality with research, whereas articles tend to be more journalistic. Blogs are more like a series of connected writing that are meant to be interactive with readers, allowing readers to post their comments.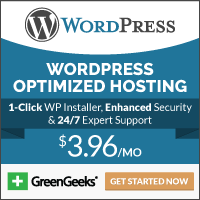 How to Craft an Original Marijuana Website
The beauty  of launching a marijuana website in the early stages of legal cannabis evolution is that there's a wide open terrain of untapped information about the plant. Remember that search engines are looking to give high rankings to original niche sites, not sites that only exist to duplicate existing online information. Here are some of the directions you can go with original content:
latest independent pot studies
history of cannabis legislation
lists of different marijuana strains
maps showing the geography of cannabis
anecdotal blogs on the benefits of medical pot
tips on how to grow cannabis
creative marijuana recipes
Promoting your 420-Friendly Website
Blogging has a natural built-in promotional component known as search engine optimization (SEO). That means using keywords that define your niche and building stories around them.  The keywords should be integrated into content organically so that search engines regard it as sincere and authoritative. Trying to build lightweight content around overuse of keywords is considered spam and could get your site penalized by search engines.
Once you have developed a wealth of useful original content about cannabis, you can then move on to the next phase of content marketing, which is promoting your site. Here are some ways to do that:
cross-promote other marijuana blogs
partner with businesses selling medical marijuana products.
tie pot blogs in with the organic revolution to attract organic sponsors
write about marijuana laws to attract partners from the legal profession
offer fliers to your website at medical marijuana dispensaries
use 420click.com to tap into marijuana advertisers
Roadblocks with Google and Facebook
Most website owners have the opportunity to monetize and promote their sites through Google's and Facebook's pay-per-click platforms. Neither site, however, allows for the promotion or profiting of marijuana content through their channels. It is possible, however, to develop social networks through Google+ and Facebook surrounding the topic of cannabis.
The Future of Your Marijuana Website
In 2015 nearly half of the states in the U.S. have either legalized or decriminalized marijuana in some way. This trend marks a radically different world from the 1990s, when the revolution was just beginning. In that sense, the medical marijuana business has a bright future ahead, and you can have a bright future right along with it by starting your own marijuana website and using it to become a 420-friendly affiliate marketer.
Would you start your own cannabis-themed business? Tell us what items you'd like to feature on your marijuana website.

(function(i,s,o,g,r,a,m){i['GoogleAnalyticsObject']=r;i[r]=i[r]||function(){
(i[r].q=i[r].q||[]).push(arguments)},i[r].l=1*new Date();a=s.createElement(o),
m=s.getElementsByTagName(o)[0];a.async=1;a.src=g;m.parentNode.insertBefore(a,m)
})(window,document,'script','//www.google-analytics.com/analytics.js','ga');
ga('create', 'UA-75865633-1', 'auto');
ga('send', 'pageview');